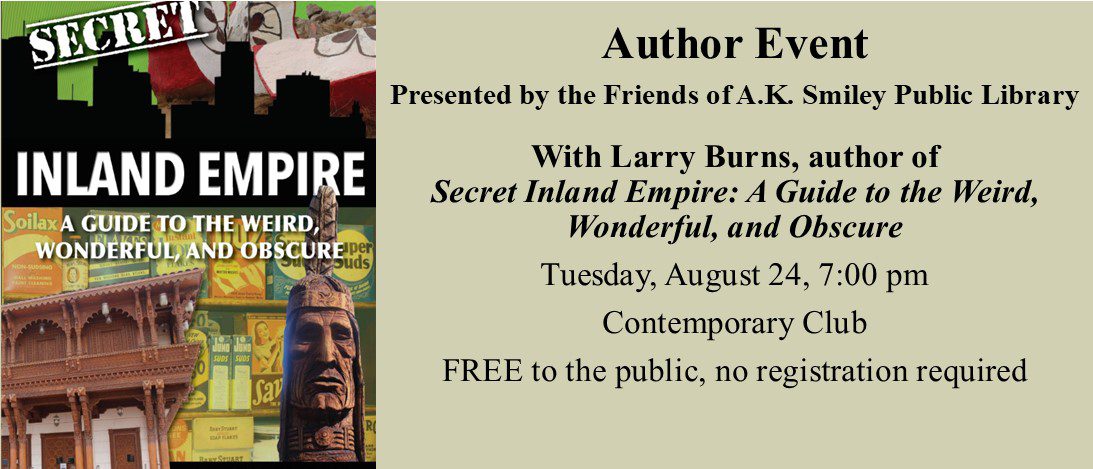 Thought you knew everything there was to know about the Inland Empire? Think again!
Author Larry Burns knows all the strange history, charming oddities, and fascinating facts that make this region the weird and wonderful place it is.
Friends of A.K. Smiley Public Library presents a lively and fun author talk followed by a Q&A session.
Tuesday, August 24 @ 7:00 p.m. in The Contemporary Club.