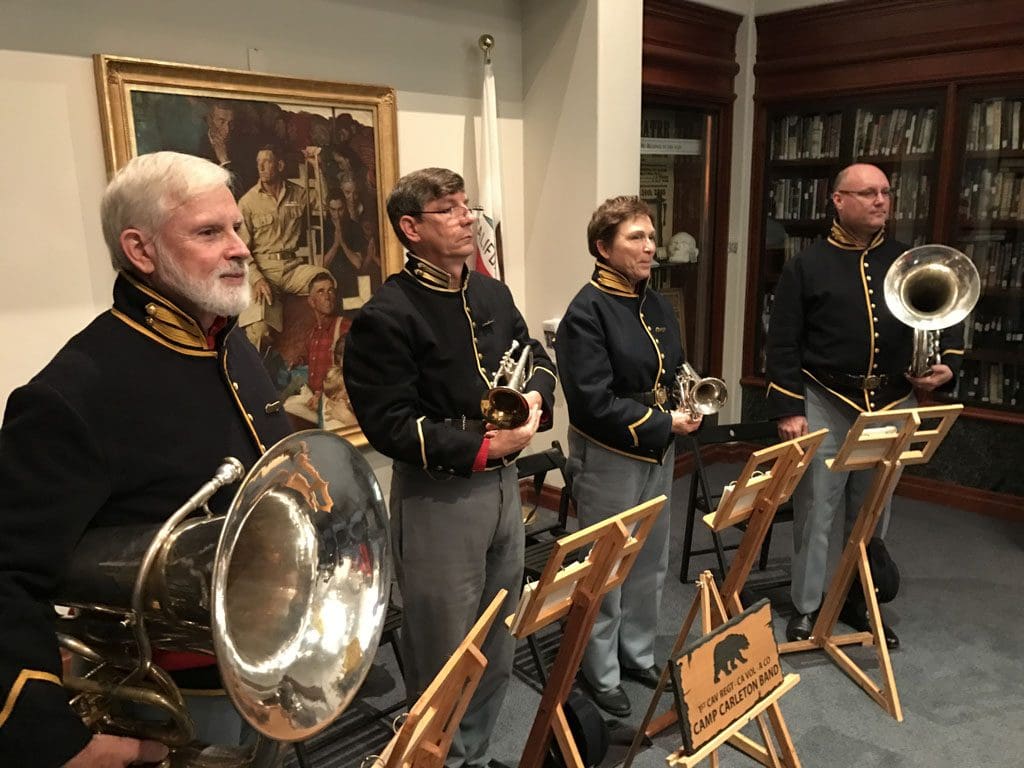 The holidays were a trying time during the American Civil War. Soldiers separated from families, the loss of loved ones, and the horrors of war were at the forefront of people's minds. Music and thoughts of the holidays provided a respite from the harsh realities around them and served as a boost to the morale of Americans on both sides of the conflict.
On Saturday, December 16, the Camp Carleton Brass Quartet will play a concert of traditional Christmas music in the Lincoln Memorial Shrine at 11am. Come hear the songs as soldiers long ago might have heard them.
The event is free and open to the public. The Lincoln Memorial Shrine is located in Smiley Park at 125 West Vine Street, Redlands. For more information, please contact the Lincoln Shrine at (909) 798-7632.