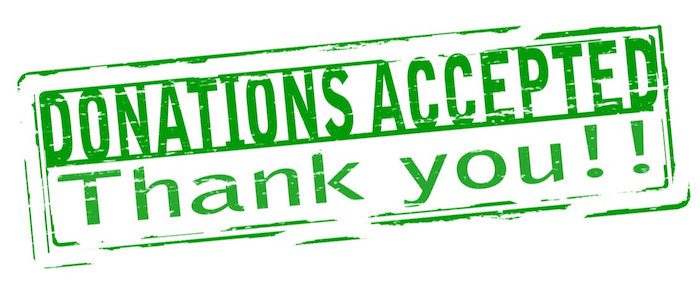 AKSPL Donation Policy
A.K. Smiley Public Library accepts donations
of gently used books, DVDs and CDs
Thank you for your support and patience during these challenging times. In an effort to keep everyone safe, the following rules will be implemented:
Donation drop-off hours will be Monday through Friday from 9am to 4pm, with the exception of when the library is closed for holidays.
Please limit donations to 4 bags/boxes per day. If you have more than 4 bags/boxes please call Smiley Library (909) 798-7565 to see if special accommodations can be arranged.
Because of COVID-19 staff will not be able to assist with unloading donations.
Please wear a mask, ring the doorbell at the library's delivery door located on Eureka Street and a cart will be provided.
Smaller donations may be placed in the donation bin located outside the Assembly Room door on the south side of the library.
Please see our donation map for the delivery entrance and donation bin locations.