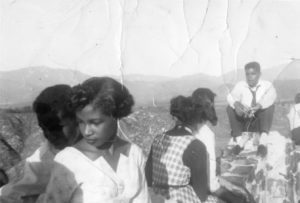 The Division of Special Collections is excited to announce a new community-wide project! The Redlands Community History Initiative seeks to learn about and preserve the stories of the many communities that made Redlands the city it is today, especially those traditionally left out of the conversation.
Redlands has always been a diverse community. People from all walks of life with varied cultural and ethnic backgrounds made their way to Redlands and the East San Bernardino Valley to set down roots, contributing to the area's growth and prosperity. From the citrus and dairy industries; to service in homes and businesses; and centers of community – everything from churches to barber shops, all Redlanders left their mark on the city.
The stories of beloved historical figures like Israel Beal, who was born into slavery and made his way west after the Civil War; José Rivera, the city's first law enforcement officer; and Lulu Nash, a popular housekeeper and caterer, have been well-documented, but what of the thousands of others who called Redlands home? What were their names? Why did they choose Redlands?
You can contribute to the Redlands Community History Initiative by sharing photos, letters, diaries, receipts, artifacts, and oral histories, all of which add to the understanding of the many people who built and sustained Redlands over the years. Whatever was important to you and your family is important for history!
Sharing is easy! You can upload images of photographs and other materials directly to the online submission portal, by email to heritage@akspl.org, or in person with an appointment. Contact the Heritage Room at (909)798-7632 to learn how the Library can help you preserve your family's legacy in the Redlands area.