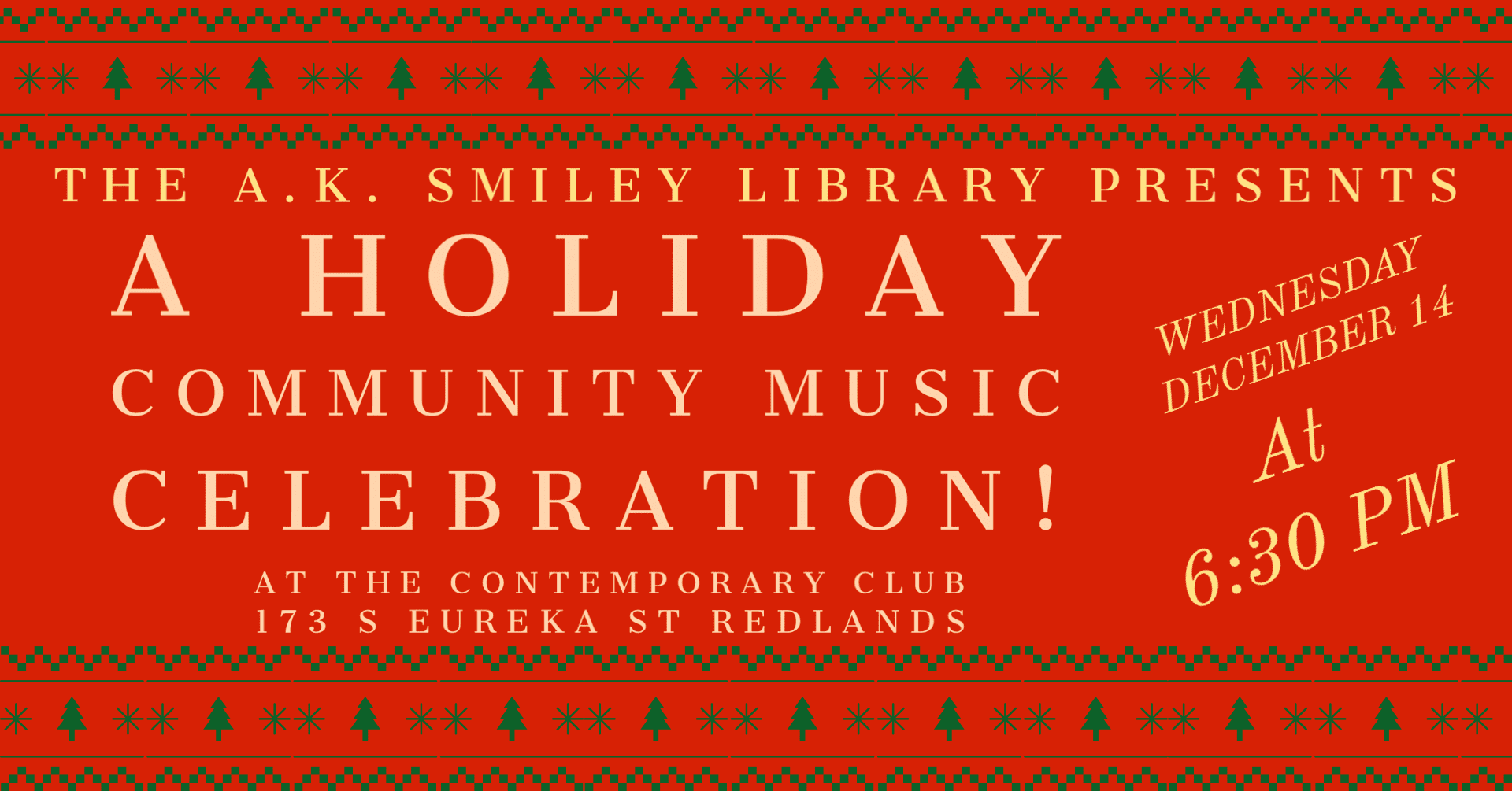 Wednesday, December 14 at 6:30PM
Come celebrate the spirit of the season with musical and spoken performances of local students and musicians, as well as a group sing-along of holiday classics, right in the heart of Redlands!  While this event is non-denominational and non-religious, religious songs from many faiths of our community will be included.  Free refreshments provided by the Contemporary Club of Redlands.
This event is part of the FREE monthly Smiley LIVE! music series at the Contemporary Club.