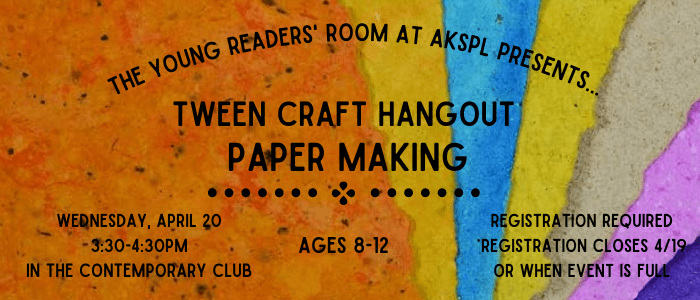 Would you like to learn the magical process of paper-making out of paper scraps? Then join us for this extraordinary, JUST-FOR-TWEENS, paper-making event!
Tween Craft Hangout: Paper-making!
Wednesday, April 20, 2022
3:30-4:30pm
Ages 8-12
The Contemporary Club at A.K. Smiley Public Library
173 S. Eureka St. Redlands (located south of the Library across Smiley Park)
Registration is required and space is limited so don't delay…register today!